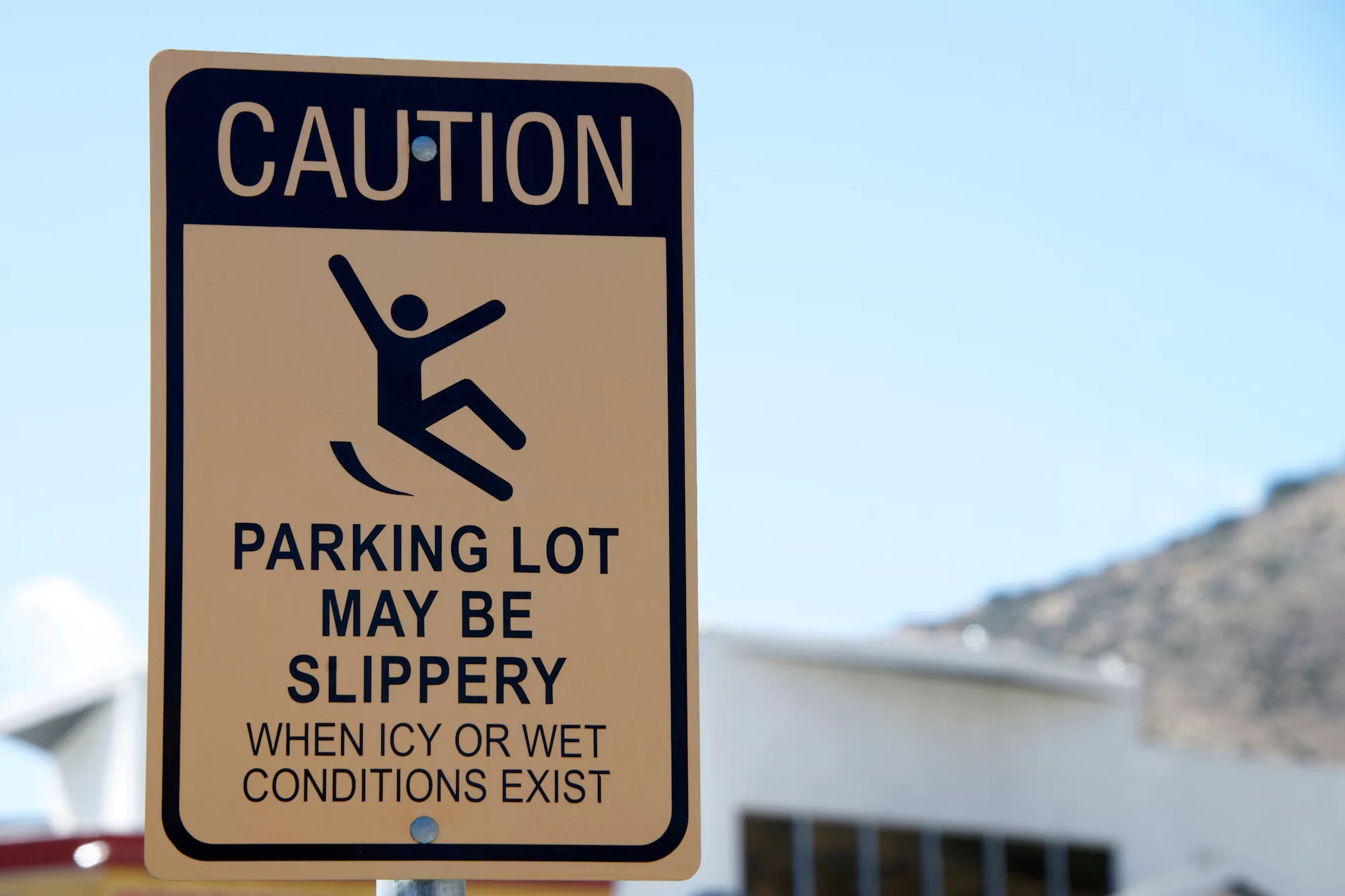 Is a Slip & Fall In Employer's Lot a Work-Related Injury?
Recently the Appellate Court upheld a Commission decision, which found that a secretary at a school who slipped and fell on snow in the school parking lot did sustain a compensable work-related injury and the employer was responsible for benefits in Flossmoor School District #161 v. Illinois Workers' Compensation Commission. A secretary reported for work and clocked in at the school she worked at during the time she normally reported for work which was 7:30 a.m. She parked in one of two "secretary" designated parking spots. She had previously received an email advising that she had to report to the district office later in the morning for a mandatory meeting. While walking from the school to her car, intending to drive to the district office, she slipped on snow and slush resulting in injuries. She called for assistance and coworkers came out to pick her up and stay with her until the ambulance arrived. She was taken to the hospital and ultimately underwent two surgeries on her ankle resulting in chronic pain and permanent restrictions.
For a list of other common winter construction accidents that are covered under workers' compensation, read more in our latest blog here.
The employer first tried to argue that the injured worker was told that she was not to report to work at 7:30 but instead to report at 10:00 at the district office instead. Therefore, they claimed she was not supposed to be at the school when she fell and was not within the scope of her employment. The Court disagreed. There was no evidence offered to support that the claimant was told to not report to work at her usual start time. Nor was there any evidence presented that she was not there performing her normal job duties between 7:30 and the time she left for the meeting.
The employer also tried to argue that a slip and fall in a parking lot that is open to the public does not result in a work-related injury. It presented the superintendent to testify that the parking lot was open to the public and not exclusive to employees of the school. This witness acknowledged that the signs designating "secretary" parking were present but testified they were not a requirement that the claimant park there but instead for convenience for those who may have to travel to other locations. She testified that the spots were open to anyone, including the public to park. To be compensable, the employee must be doing an activity that she was instructed to do, had an obligation to do or was reasonably expected to do as part of her job duties.

Protected Under the Law
"When an employee slips and falls, or is otherwise injured, in a parking lot provided by and under the control of the employer, the injuries are typically compensable." - Illinois Bell Telephone Co. v. Industrial Comm'n, 131 Ill. 2d 478, 484 (1989).
If there is a hazardous condition on the employer's premises that results in an injury, then it is a compensable case. In this case, the secretary fell due to snow and slush on the employer's lot, regardless of whether the lot was open to the public or not. As such, she sustained a compensable work-related injury and the employer was responsible for benefits.
If you have sustained an injury at work, even if it was in the parking lot, sidewalk or the break area, and your employer has denied workers' compensation benefits, you should seek an experienced attorney. It is not uncommon for an adjuster to deny such cases after taking a recorded statement from an injured worker even where the facts clearly show the injury was compensable. Do not delay getting an attorney. Instead, seek legal counsel immediately so that you can begin the fight to get benefits immediately.
Get the Results You Deserve!
Black & Jones Attorneys at Law have handled hundreds of slip and fall cases and parking lot cases over the years and recovered millions of dollars worth of medical and compensation benefits for our clients. Allow us to help you get the compensation you are allowed under the law for your workplace injury. Call us at (815) 967-9000, or fill out this form for a free consultation.