Veterans' Compensation Claims
Dealing with any governmental agency can be a headache filled with unknowns and red tape. It seems the rules and regulations are always changing, and the system is not set up to expeditiously move files. Black & Jones has almost three-quarters of a century of combined experience in dealing with governmental agencies and bureaucracies. We know how to work through and within the system to advance our clients' cases. Let us do the same for you!
Veterans of the United States Armed Forces, and their families, sacrifice so much for our country. But when they return to the home front, they are often disenfranchised and cut off from the vital support they need. When a veteran pays the ultimate cost with their life or body while serving our country, they deserve our respect and support. That is why Black & Jones began representing veterans seeking compensation benefits for service-connected disabilities. It is vital that our veterans get the benefits they deserve as quickly as possible.
KEY STEPS TO FILE FOR VA COMPENSATION BENEFITS
Getting Started with a Free Consultation
Reach out to us as soon as you can. We'll explain your options under the law and the best approach to successfully file or appeal your claim. When you're comfortable, we'll start making things happen. We offer a range of ways to connect including in-person meetings, telephonic meetings or virtual appointments using FaceTime, Microsoft Teams, Webex, Zoom, Google Meet or whatever platform you are most comfortable using.
Compiling Medical Evidence
This is a big part of the process. We must prove your condition causes a current disability for which you are seeking treatment. We must also show that the condition started while you were in the service or that it is connected to something which occurred while in service. Fortunately, since we're here in Rockford and have been gathering medical evidence for so long, we know all the right people. With our local connections and strong reputation, we'll help you get the evidence needed to substantiate your claim.
Start Your Free Consultation
FILING YOUR APPLICATION AND APPEALS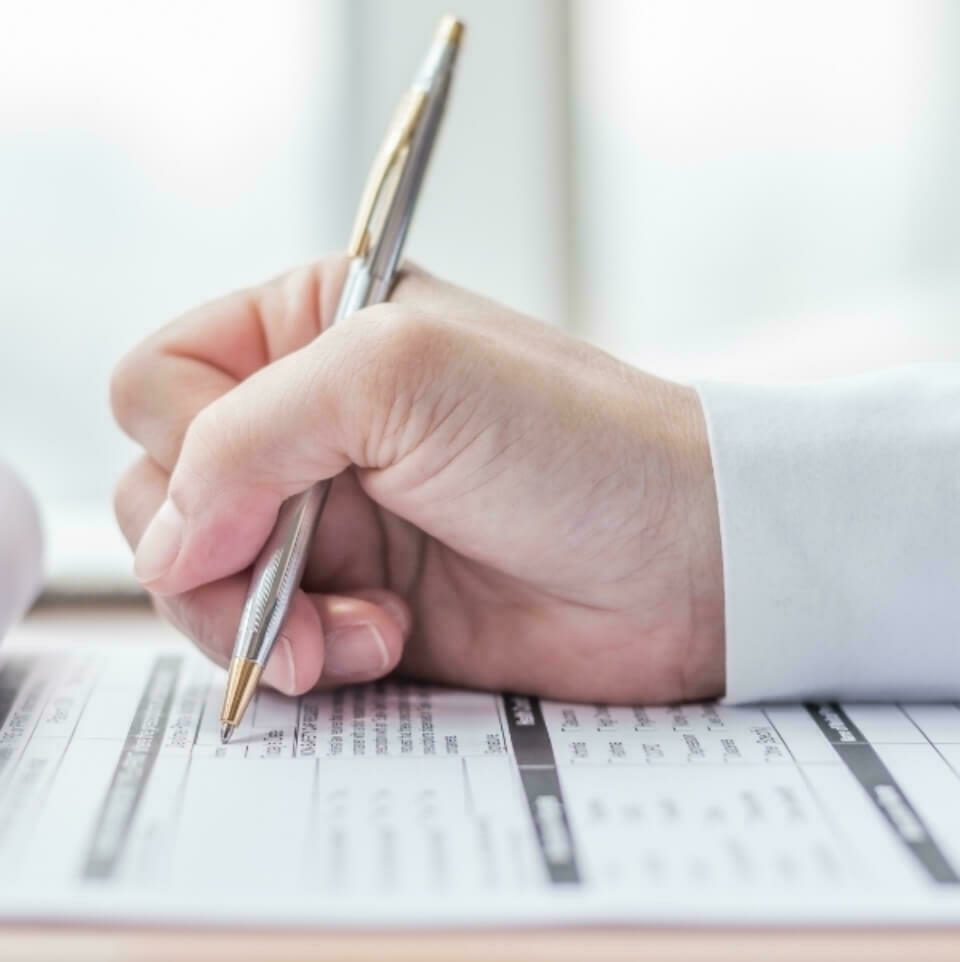 The application may look easy, but what you add as evidence when you submit the application can make all the difference in your claim. It is important to submit the right evidence to support that you have a service-connected disability that is causing a current condition.
If you are denied, which most veterans are, don't be discouraged. The type of appeal you file and how that appeal is written is crucial. Don't leave that vital step to someone without experience. Hire a legal advocate who knows what they are doing so you have the best chance of prevailing. And know that the process can be long and daunting. It can take years for your claim to be moved through the system. But it is worth it in the end!