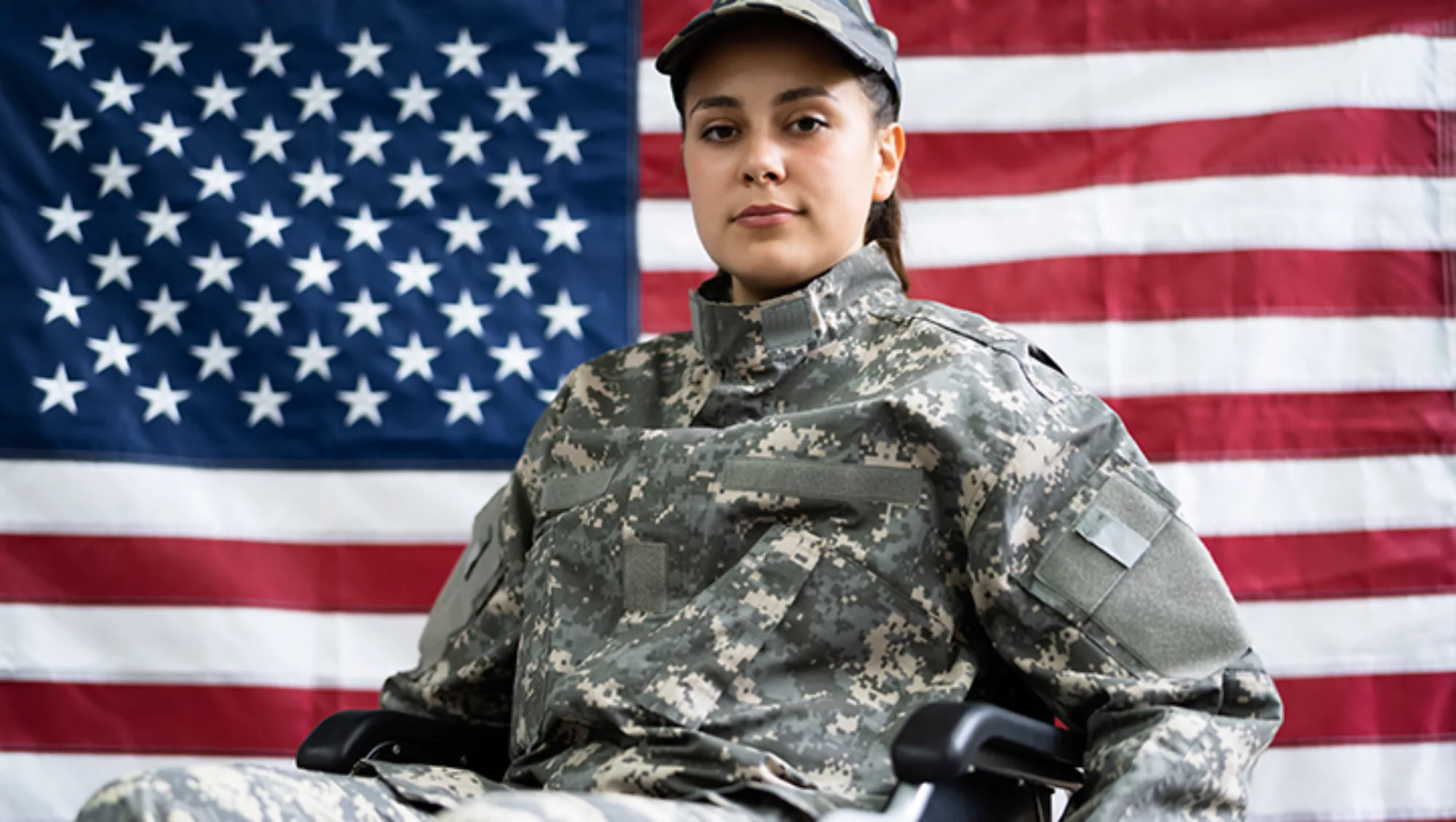 Veterans Guide to Disability Compensation
When Veterans Affairs assistance first became available, there weren't many resources to provide. Today, the Veterans Benefits Administration (VBA) can offer a wide variety of benefits for transitioning service members. The Veterans Benefit Guide, written and distributed by the U.S. Department of Veterans Affairs, explains what resources are available to you and your family and how you can take advantage of the benefits you earned. In this blog, we will highlight the guide's main points, so that you don't have to navigate it alone.
You've served our country. Now, it's time to let the benefits and resources serve you as you readjust to civilian life. And remember: The VBA is there to help you navigate the system and support you. In 2020 alone, the VBA spent about $3.3 billion to administer over $120 billion benefit programs for all qualifying active andretiredmilitary personnel. Together with the Departments of Defense, Labor, Education and Homeland Security (Coast Guard), Small Business Administration, and the Office of Personnel and Management, they take the necessary steps to make sure you are provided for—emotionally, physically and financially.
So, here's what you need to know.
Apply ASAP
It is important to know that VA benefits are time-sensitive, so you should apply as soon as you can. Plus, you deserve your benefits now, so why wait?
One-On-One Assistance
With VA Benefits Advisors in 331 military installations around the world, you will receive the individualized and personalized support you and your family need to take on the process. The advisors will also guide you through the benefits available to you and how to begin the application program.
Transition Assistance Program (TAP)
Service members are required to take these courses as they move from military to civilian life. According to the VBA, individuals who take them have a higher rate of satisfaction with their lives and their future outlook than those who do not. TAP is also a great resource to help you further understand how to navigate the VA and its benefits.
Types of VA Benefits
The VBA offers a wide variety of benefits, and its mission is to make sure service members, veterans and survivors, and their families have access to these programs. If you qualify, here are the types of benefits you might be able to receive from the VBA.
1. Compensation
This includes disability compensation to veterans who were sick, injured, or had a pre-existing condition that was made worse during service. In some cases, spouses, children and parents may be eligible for Dependency and Indemnity Compensation (DIC).
2. Pension
VA pension programs help veterans overcome financial challenges. These benefits include Veterans Pension and Survivor Pension. To learn more about the requirements, click here.
3. Economic Development and Employment
The Veteran Economic Development Initiatives was put in place to help veterans improve their career development skills, connect them to VA benefits and services, and much more. Ultimately, its purpose is to give you the tools you need to succeed in civilian life after the military.
Other resources available to active-duty members can include:
qualification for a VA direct or VA-backed loan
education benefits (tuition payments or support choosing a school and/or career)
life insurance options for your family
Eligibility
To find out whether you're eligible or to begin the VA benefits application process, here's what you'll need:
discharge or separation papers
medical evidence of disability
dependency records
Click here to read more about the VBA and how it can serve you.
If you're still not sure whether you qualify for any of the above benefits and you live in the Greater Rockford area, contact your VA Benefits Advisor, or contact our legal team at Black & Jones for your free consultation here.
On behalf of the entire legal team at Black & Jones, we thank you for your service.