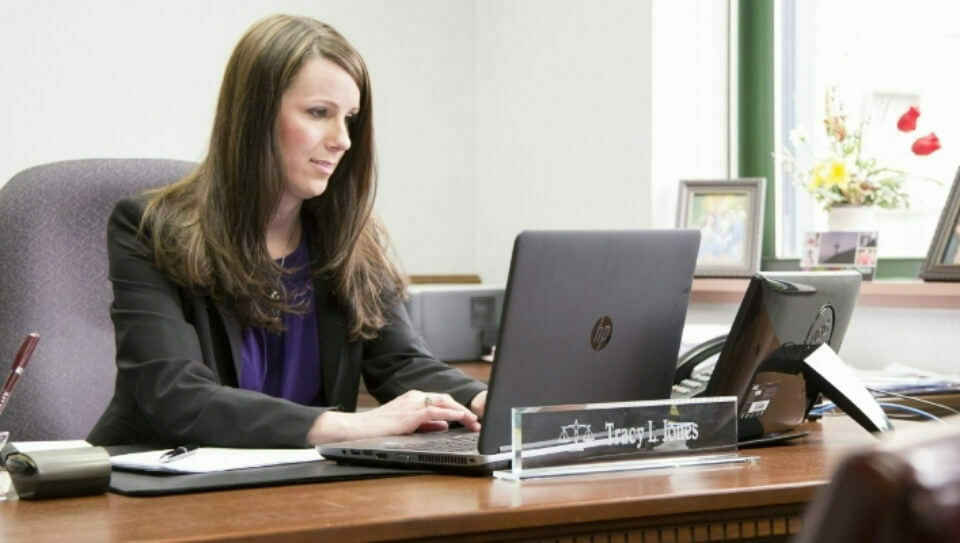 Get Started with Black & Jones
If you're finding it challenging to know where or how to start, don't worry! Whether you're applying for Workers' Comp benefits or Social Security Disability, Black & Jones has the expertise and dedication to support you the whole way through to compensation. And we make it super easy with an initial consultation—free of charge.
How Do I Start a Workers' Compensation Case?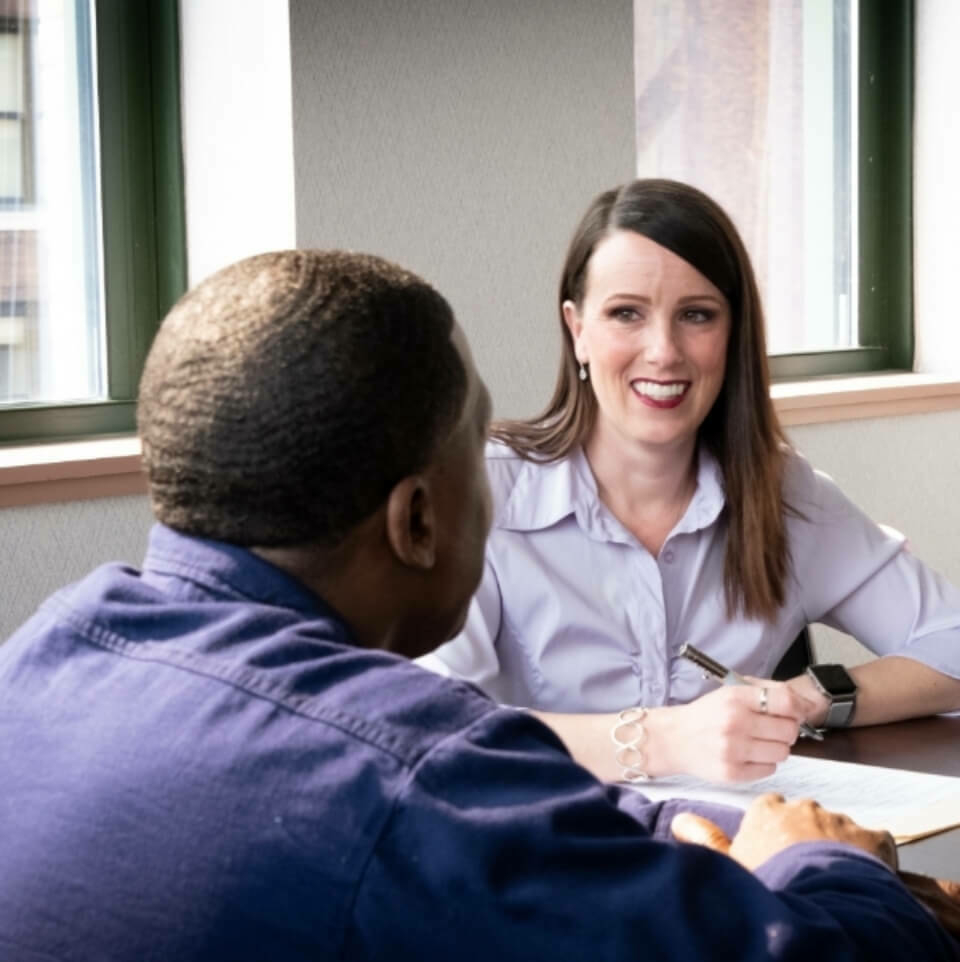 To hire an attorney, one generally begins with an initial consultation or intake appointment. The Black & Jones Team meets with all potential clients to discuss with the injured workers their rights and obligations under the Illinois Workers' Compensation Act as well as how we can assist them. To initiate the process, the individual must sign an Attorney Representation Agreement and an Application for Adjustment of Claim. This agreement states the fee, which is paid at settlement only if you recover money.
Following the initial consultation, the Application for Adjustment of Claim is filed with the Illinois Workers' Compensation Commission (IWCC). Once filed, the IWCC gives the claim a first return date, which is the first time the case will appear on the docket. The first return date is generally one or two months after the Application for Adjustment of Claim is filed with the IWCC. After that date, the case will appear on the docket every three months until the case is concluded.
How Do I Start a Social Security Case?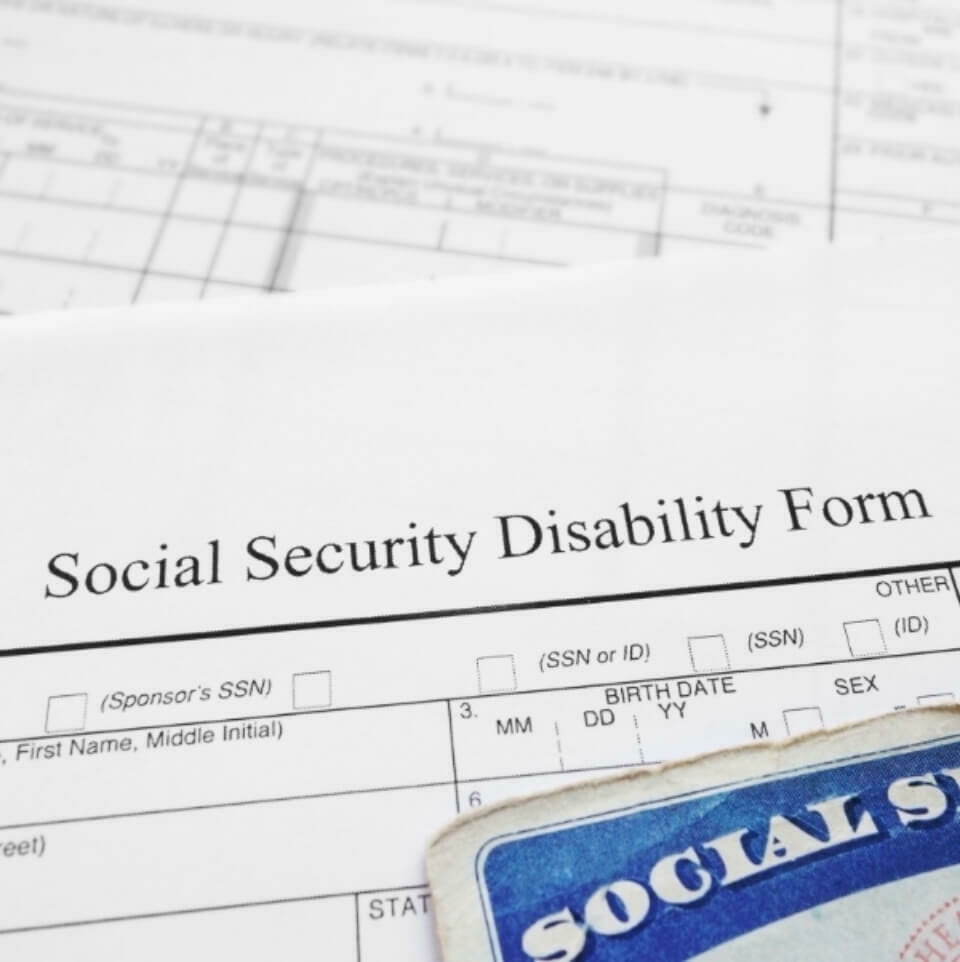 When you seek counsel, make sure they are highly experienced Social Security Disability attorneys. The Black & Jones Team meets with all clients to discuss their personal case and determines the appropriate steps to file a claim. We help you gather all the necessary information about you, your income and employment, and any medical conditions that may impact the benefits you're eligible for.
While you don't necessarily need an attorney to help you apply, there are many benefits of doing so. Over 86 percent of initial applications are denied due to the processes' extensive requirements. Black & Jones attorneys are familiar with all the Social Security Disability rules and review process steps to ensure you get the benefits you deserve!
WHAT ARE THE ADVANTAGES OF HIRING AN ATTORNEY IN ROCKFORD?
The simple answer is geography. If you live in the Rockford area and your attorney is in the Rockford area, it is easier to meet with the attorney. It may be difficult to meet with a Chicago attorney due to distance. Rockford attorneys are better at handling workers' compensation cases because they do a great job navigating local situations.
Start Your Free Consultation
Other Things to Know
What If I Can't Afford an Attorney?
Your ability to pay doesn't matter. Our legislature agreed many years ago that your ability to pay an attorney should not have anything to do with whether you are able to recover the benefits. The first consultation costs you nothing, and if you retain our office, our fee is based on the recovery in the case, so don't worry about having to fork over money to get help.
In workers' compensation cases, you generally do not pay any attorney's fees upfront, and our fee depends on what we recover for you. By law, we would be entitled to 20% of the benefits we recover on your behalf plus reimbursement out of the proceeds for any costs we have. In Social Security Disability cases, the fee works similarly. If you are awarded back benefits from Social Security, we would be entitled to 25% of those benefits subject to a maximum in cases heard up through the Appeals Council level.
Can I Use My Own Doctor?
Yes, you have the right to choose who treats your injury! If you have been injured at work, your employer may require you to visit the company doctor and submit to a drug test. It is important to comply with both so that you do not jeopardize your job or your right to benefits, but you have no obligation to be treated by the company doctor.
After the initial visit with the company doctor, you should see your own doctor or visit an emergency room as soon as possible, because it is vital that every injured part be documented thoroughly from the very first visit. Make sure to report a history of how you were hurt at work and each body part that hurts.