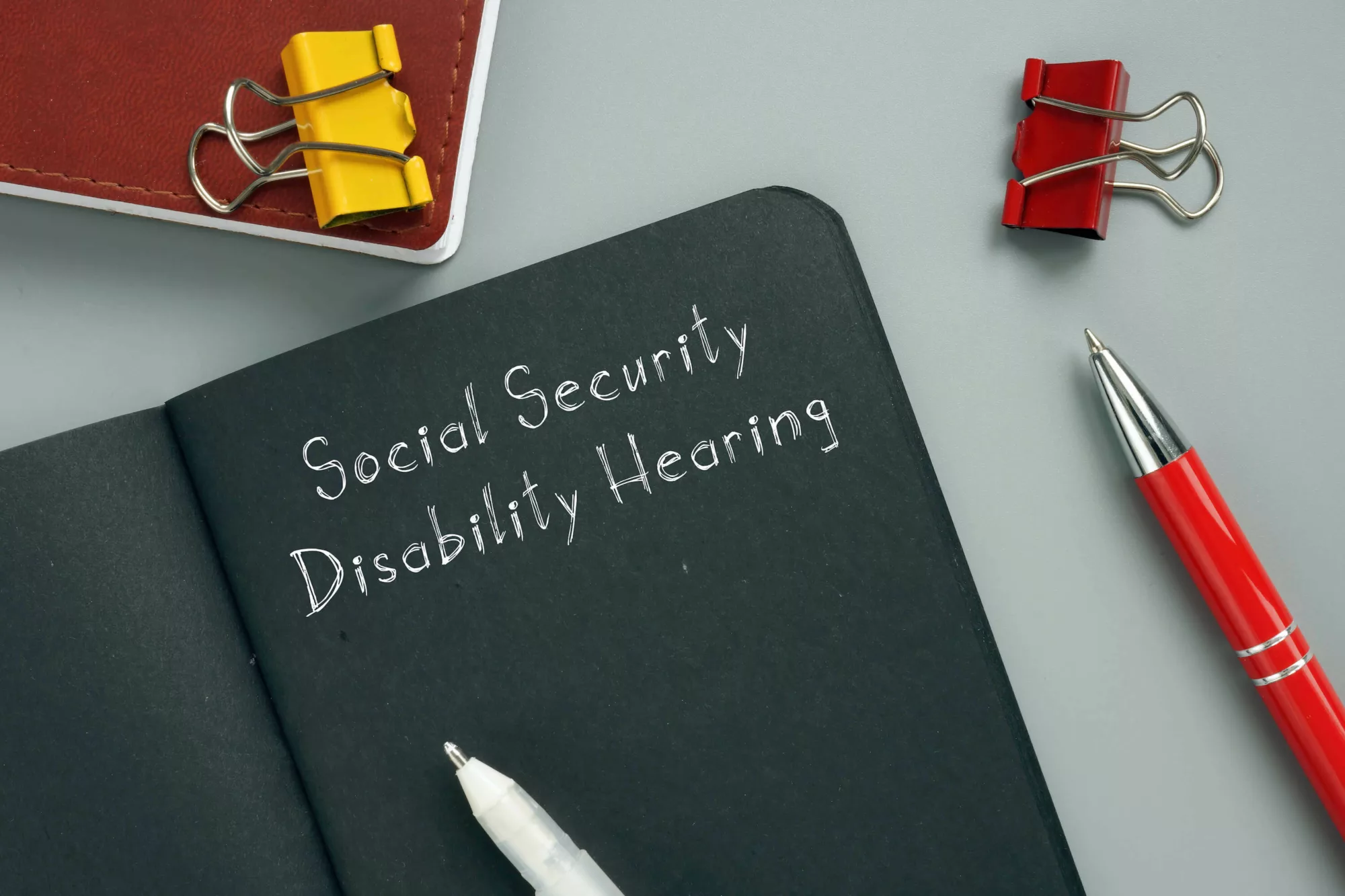 How to Prepare for a Social Security Disability Hearing
Social Security Disability (SSD) hearings can be time-consuming and complex. With the help of a trusted attorney to guide you, you can file an appeal and fight for the disability compensation you deserve. Here are the basics you need to know to prepare for your hearing.


First Thing's First, What is a Social Security Disability Hearing?
After you file an application for disability or supplemental security benefits, a Social Security Disability decision is made. If you are denied benefits, you can file an appeal called a reconsideration. Another agent reviews your file and renders a second decision. If that decision is denied, it may be appealed a second time if you don't agree with the results.
For example, if the Social Security Administration (SSA) doesn't grant you Supplemental Security Income (SSI) payments, but you and your lawyer know your disability keeps you from making a living wage, you have the right to fight the SSA's decision and have a hearing with an administrative law judge.


When and How Can I Request a Hearing?
You have 60 days after the date of your reconsideration decision to request a hearing. To make that request, you and your attorney must file a written request by filling out the appropriate forms and sending them to the SSA.
You will then be contacted by your local field office with the next steps.


How Do I Best Prepare for My Hearing?
The idea of appearing before an administrative law judge can be intimidating because so much is riding on the judge's decision. Therefore, it's crucial that you and your attorney properly prepare for your hearing to increase the chances of a successful appeal.


Review Your Claim
Be sure to review your case file before your hearing. You need to be aware of all evidence that has been presented to the judge to support that you deserve SSD benefits. Also be prepared to address negative or unclear evidence for which the judge might request clarifying details.
Similarly, be sure to gather all relevant documentation (medical records, forms, etc.). Medical records are especially powerful pieces of evidence to use in your hearing. If you have a long-standing relationship with your primary physician, they can write a formal, detailed statement for your claim, or a Residual Functional Capacity (RFC) form on your behalf. These statements from doctors provide the judge with additional details on why your condition is so limiting that you cannot work.


Work with an Experienced Professional
Having a Social Security attorney in your corner is critical throughout the claims process, even long before a hearing.
Social Security Disability is a complex system, and legislation surrounding it continues to evolve. Having an educated lawyer to guide you through the process can ensure you're doing everything correctly and maximizing your chances of receiving benefits.
Located in Rockford, the experienced team at Black & Jones is your Northern Illinois resource for SSD claims. Our #1 focus is guiding our clients through the process to get the Social Security Disability income they deserve. Contact us online for your free consultation or give us a call at (815) 967-9000.