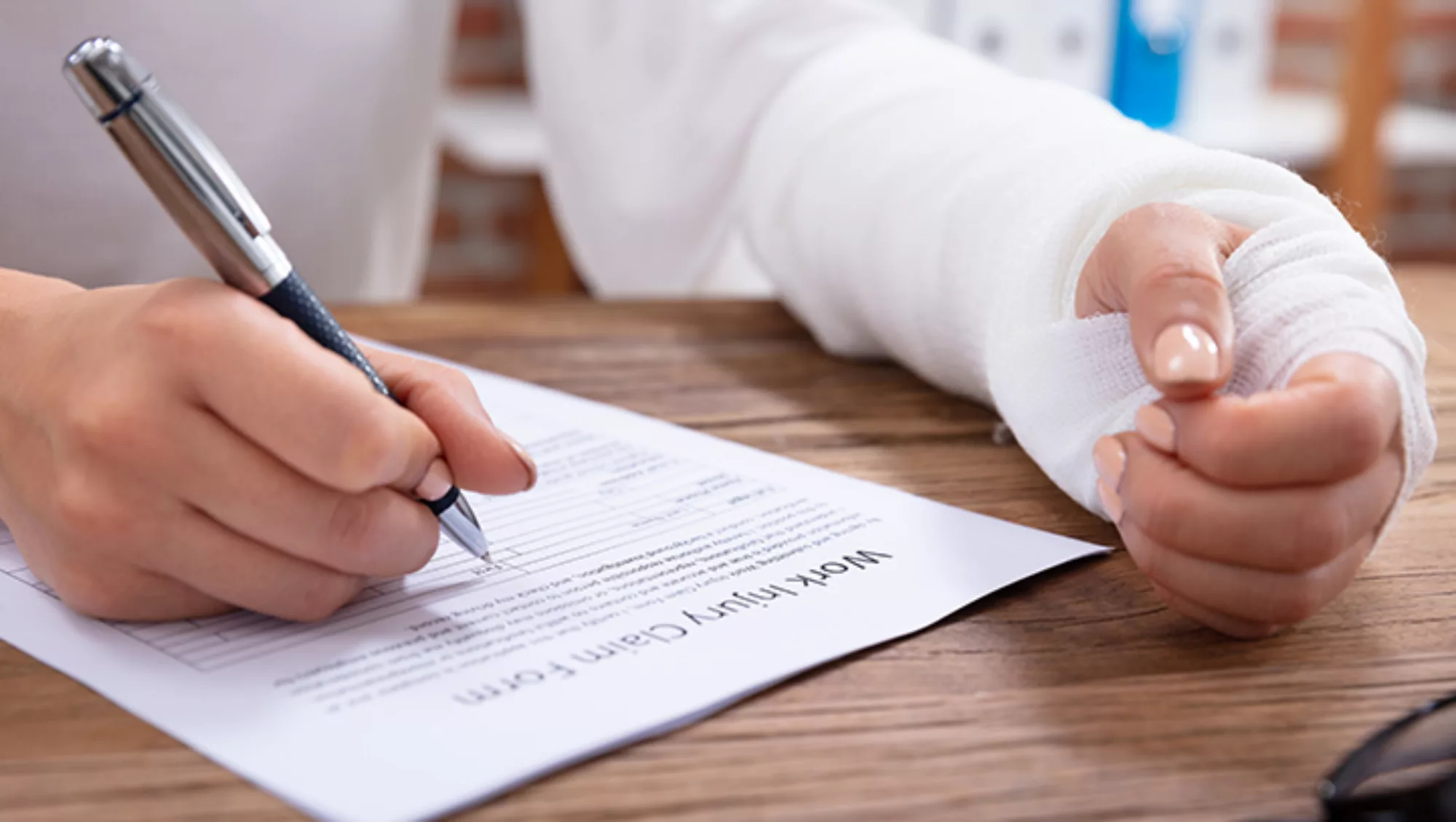 How Soon Should I Report My Work Injury?
Since you have limited time to file a claim, you should report it as soon as you can. Many people who file workers' compensation claims are hardworking, loyal and honest employees who simply got in an accident at work, by no fault of their own. The system can be a hassle to work through, so be sure to contact a trusted legal advisor to make sure you have everything you need to get the compensation you deserve.
How Much Time Do I Have To Report It?
You should try to report the injury as soon as possible, but getting medical attention as soon as possible is more important. And don't worry, your employer is legally obligated to pay all medical services required to take care of your injury or illness!
Then, remember you have 45 days to notify your employer, either orally or in writing. Tip: include the approximate date and time of when the accident occurred. Reporting it to the employer, or even the insurance company, is not the same as filing the case with the Illinois Workers' Compensation Commission. You must report the injury to the employer within 45 days of the accident but you must file the workers' compensation claim within 3 years of your injury or within two years of the last workers' compensation payment—whichever is later. Reporting the injury to your employer and talking to an insurance company does not mean you filed the case. For that, you should get an attorney to assist you before the 3-year deadline runs out.
For more tips on what to do after a workplace injury, read our blog here.
If you're not sure about the right time to reach out to an attorney for help, check out this video here where Tracy Jones, Attorney and Owner at Black & Jones, talks about what you need to know to stay protected from the beginning.
How Soon Should You See Your Workers' Compensation Benefit Payment?
You should see a paycheck issued within 2 weeks of your first day off. If not, you need to get an attorney right away, to help you fight for the compensation you deserve.
For more details on the compensation timeline after a work injury, watch this video here.
You Are Protected by Illinois Law.
It is also important to note that if you must take time off due to the recovery of your injury or illness, you are entitled to receive weekly payments until you're able to return to work. By law, your employer is not allowed to harass, fire, refuse to rehire, or discriminate against you.
Having a workers' compensation claim or injury should not affect your employment with the same employer or a future employer. To learn more about how the Illinois Workers' Compensation Act protects your rights, read our blog here.
If you're in the process of filing a claim—or don't know where to start—let Black & Jones fight for your rights! Our team that serves the greater Rockford and Northern Illinois communities is here to explain your options, obtain the records you need to move to the next steps, and empower you to make informed decisions that are best for your situation. Learn more about how we can help on our website here or contact us today for your free consultation by calling (815) 967-9000 or filling out the form here.