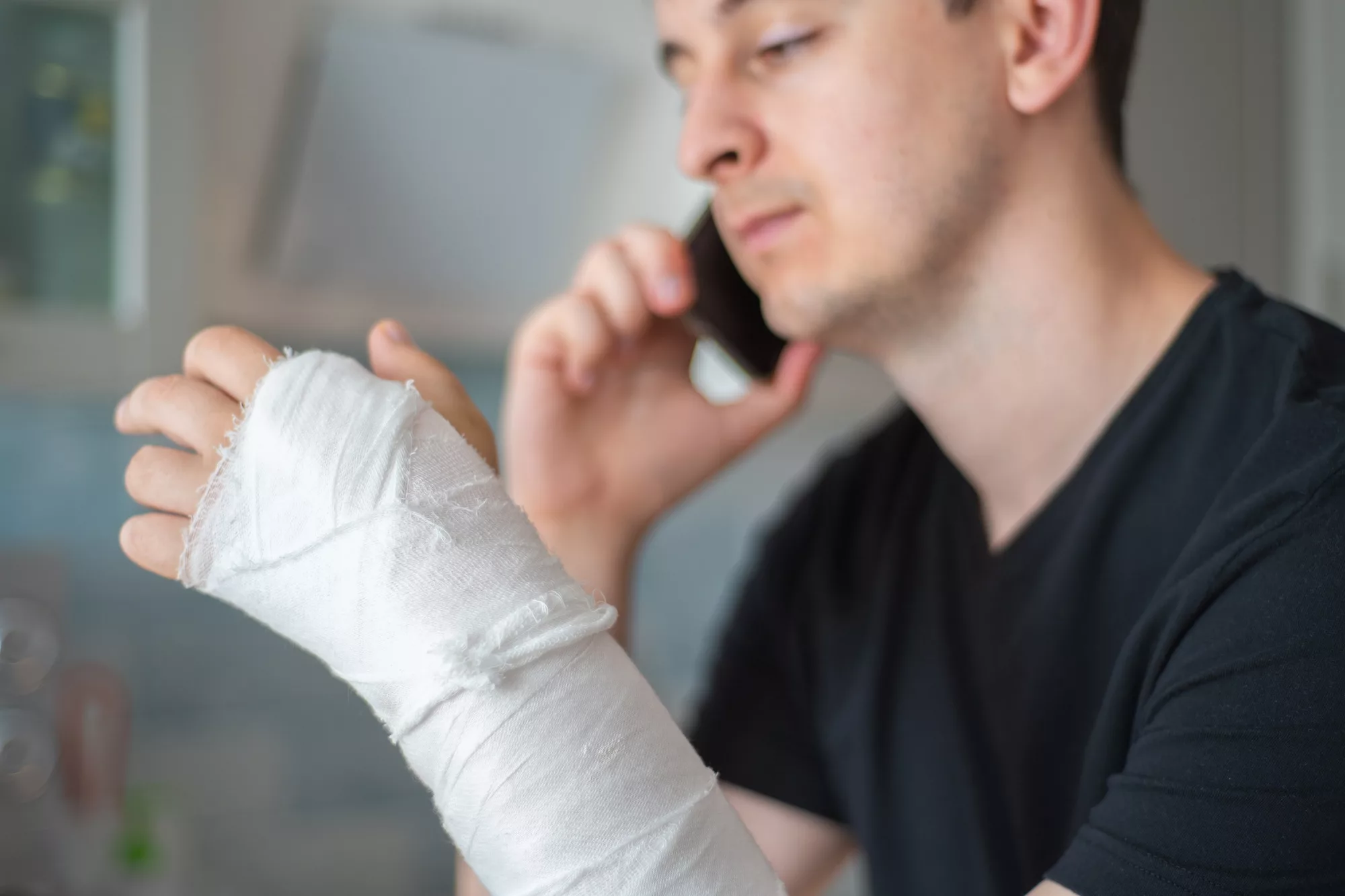 5 Tips for Hiring the Right Workers' Compensation Attorney
Are you in need of a workers' compensation attorney to help you navigate the complex legal terrain of workplace injuries? Here are 5 tips from an experienced Rockford law firm to guide you through the process of selecting the ideal attorney who will champion your rights and achieve the best possible outcome for your case!
Hire a local law firm. With today's technology, it is easy to send, receive and sign documents electronically. Phones and virtual meetings make it easy to communicate with people, but you cannot replace the value you get from in-person contact with your attorney. When you are dealing with matters as important as your health and finances, you want to know that you can meet your attorney face to face. You also want to be able to stop in to drop off documents or pick up things as needed, so look for an attorney with an office you can easily get to. Most importantly, you shouldn't feel like you are dealing with a robot, which is how many virtual communications can feel.
Hire an attorney who will respond to your calls. If you have a question about your case, you need to be able to reach someone at your lawyer's office and get a call back with answers in a reasonable amount of time. You should not have to wait several days, a week or a month to get answers. Black & Jones Attorneys at Law strives to respond to all client calls and emails within 24 business hours. You shouldn't have to wait when it matters most!
Hire an attorney that has a strong history of handling cases before the Commission. Many firms will claim they represent injured workers. They will advertise that they have experience handling work comp cases, but a quick search of the Commission's records will reveal just how many—or how few—cases that firm actually has handled. When you talk to the attorney, they should be able to demonstrate profound knowledge of how the Commission works, who the arbitrators and commissioners are, and how cases are processed. If they cannot provide you a working knowledge of the Commission, they likely do not handle many workers' compensation cases.
Hire an attorney that gets results, but be wary of misleading claims. Many firms will advertise that they recovered huge awards on behalf of their clients. They may post about getting an injured worker millions of dollars. You have to be clear about what type of case and recovery they got a particular client. They may have recovered that large sum, but it may not have been in the workers' compensation case. Instead, it may have been from a third party that caused the injury. Don't be afraid to ask them how that particular case compares to your case.
Hire an attorney that will fight for you. A lot of information is gathered by an attorney in the short first meeting you have with them. While everything you want to tell them may be useful and important to you, usually an experienced attorney will ask you very specific questions so that they can narrow down the information to the important facts. They do this so that they can make a quick assessment of your case. Generally speaking, an experienced attorney should be able to lay out some basic strengths and weaknesses of your case and give you a general battle plan on how they expect it to move forward. This, of course, will change as they gather the evidence and dig deeper into your case. In that first meeting, you should be able to walk away knowing what that plan is going to look like and be assured that the attorney is going to fight for you.
Injured and Need Legal Support?
If you are injured at work, choosing an attorney can be overwhelming. Make sure you pick an experienced attorney with a proven record who will fight for you. Talk to friends, family, your doctor and others you know who have had a work injury. Their recommendations will help you choose an attorney. Be mindful that your case may last several months or years, so you want to make sure to get an attorney you can communicate with and who will fight for you until the end! At Black & Jones, we have a proven record of representing injured workers in the Northern Illinois area for decades. Call us today at (815) 967-9000 or fill out this form for your free, no-obligation consultation.