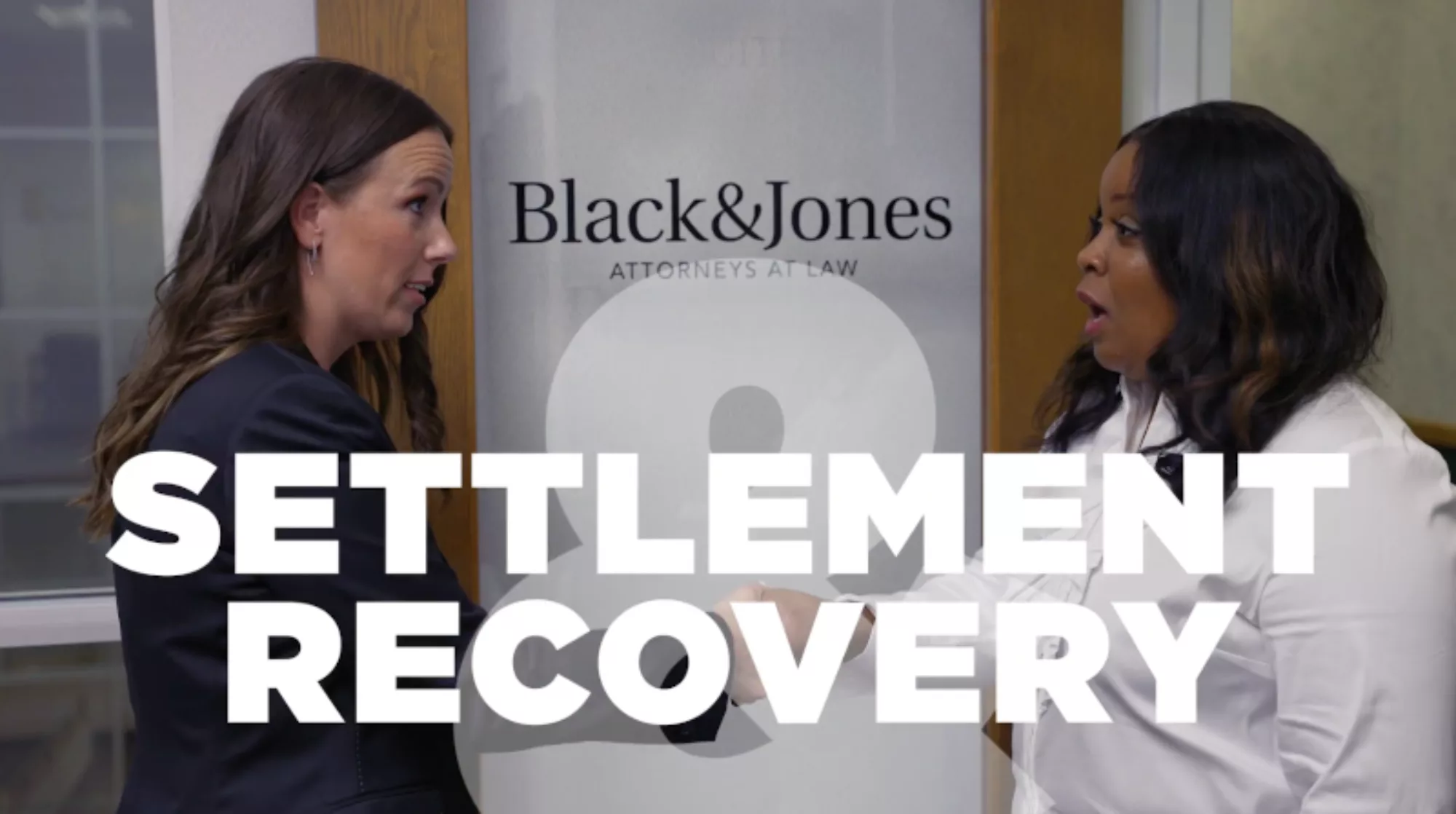 Introducing Black & Jones' Latest Workers' Compensation Campaign
Black & Jones Attorneys at Law released a new ad campaign to increase awareness in workers' compensation cases. The ad campaign, now broadcasting on local TV, focuses on the struggles of working-class people who have been injured at work, and spotlights how Black & Jones has the expertise, connections, and problem-solving capabilities to fight for your case.
If you've been injured at work and aren't sure whether your injury can be covered by workers' compensation, find more information on our blog here.
Compassionate & Competitive Representation
In a workers' compensation case, our legal team serves those who are hurt and not able to work—or in pain and in need of medical care—due to an injury at work. If you are overwhelmed or scared, remember that Black & Jones is an experienced, trusted, attentive and aggressive local law firm ready to take on your case and make sure you are provided the recovery plan or compensation you deserve.
Don't take on the workers' comp claim process alone. Watch the entire campaign here.
And for more information on how to document a workplace injury, check out our blog here.
Local Firm, Big Advocates
With our trusted history, Black & Jones fights to preserve the rights of all individuals we serve in the Greater Rockford area. If you or someone you know was injured on the job, don't take on the workers' comp claim process alone. The system is complex and can be difficult to navigate. Seeking advice from your trusted legal expert can help you ensure you receive the full benefits you deserve.
Our law firm has over two decades of experience in the industry. And we pride ourselves on being big enough to offer the expertise you need, but also small enough to treat our clients like family. We understand how high the stakes are when it comes to an injury from work, and seek to hear and understand each of our client's individual stories to see what next steps we can take in the process.
Our firm is bilingual and can provide both English and Spanish speakers to provide the quality legal support they need. Overall, we've recovered millions of dollars in payments and settlements to help our clients get back on their feet.
Have questions or concerns about whether you should file a claim today? Black & Jones offers a free initial consultation to determine whether your case is compensable. Contact us today to receive your free workers' compensation claim consultation here.