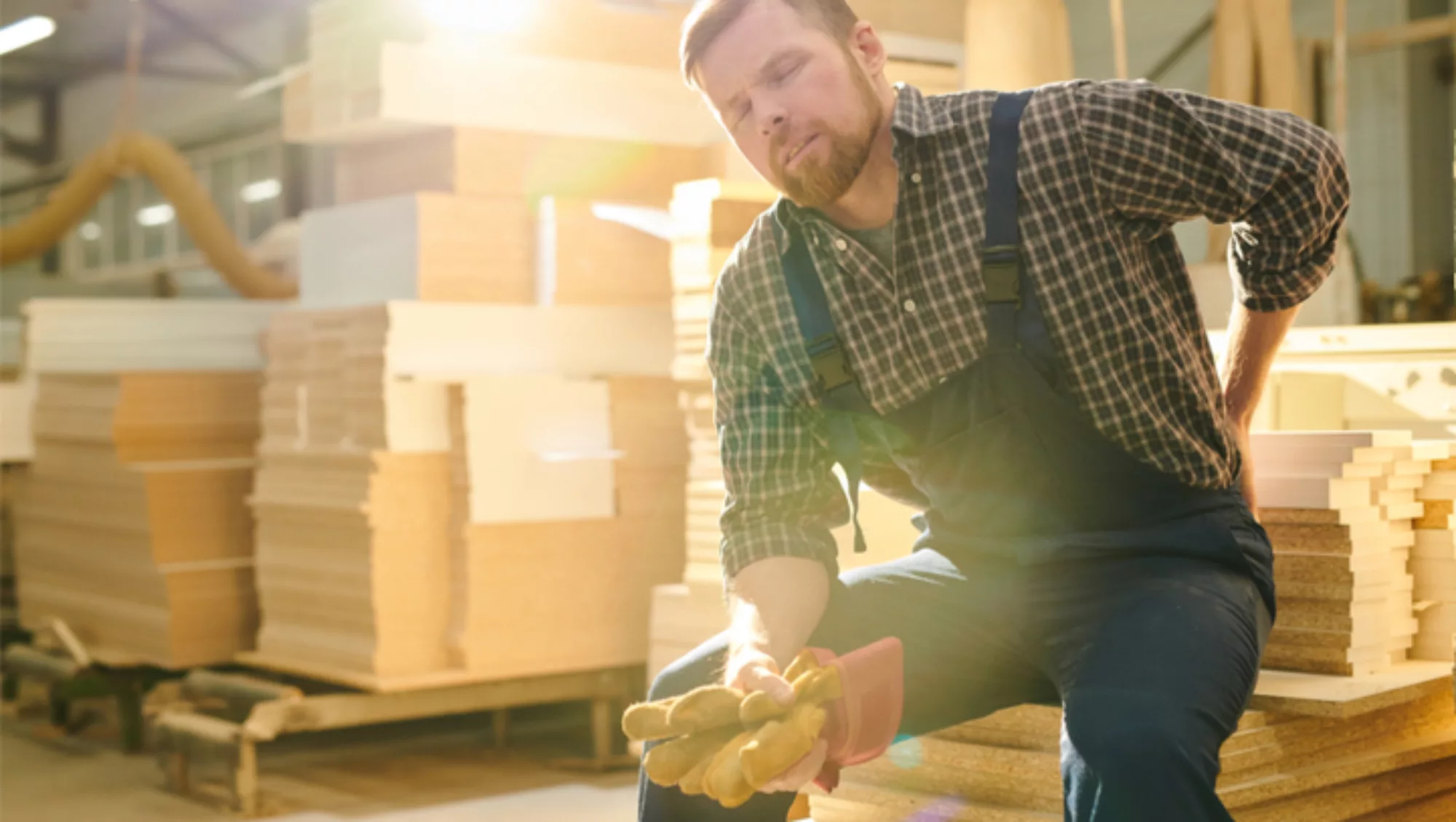 Common Workplace Injuries
Today's workspaces are full of safety hazards—and they're more common than you think. A work injury can be debilitating and lessen one's quality of life. Getting injured at work can also be an emotional tightrope, as you try to navigate unfamiliar territory. You need to get better, and at the same time, you may feel your job is in jeopardy. Not to mention, filing for a workers' compensation claim can be complex since there are many parties involved, including you, your employer, an insurance company, a healthcare provider, and the state's workers' compensation commission. This process is followed to ensure the injury occurred at work and that it is compensable, meaning your claim is eligible for compensation. That's why it's so hard to deal with on your own. Black & Jones' highly experienced team can fight for your individual rights, so that you don't have to go about it alone.
Have you wondered what is considered a common workplace injury? Here's a list of some of the main ones seen in workers' compensation cases:
1. Lacerations or Punctures
Open cuts or wounds, often caused by a machining accident. These types of injuries can range from a pain scale of manageable to excruciating, depending on the severity.
2. Sprains, Strains or Tears
Can be a result of heavy lifting, slips and falls, and includes everything from a twisted ankle to a pulled hamstring. According to WebMD a sprain is a stretch or tear in a ligament while a strain is a stretch or tear in a muscle or tendon. Usually, these injuries will be followed by irritation and/or inflammation, and depending on the severity, can make it difficult to walk, lift or participate in day-to-day activities.
3. Fractures or Breaks
Caused by bone contusion, forced trauma, or overexertion. Fractures and breaks can worsen over time if excess force continues without proper medical attention. Generally, fractures and breaks can take about six to eight weeks to heal, and more severe injuries can even take longer.
4. Soreness or Pain
Chronic back pain is one of the most common workplace injuries, which prevents people from being able to return to their jobs as quickly as they'd like to. Back pain can be caused by repeatedly lifting, lowering, bending, or having to carry heavy objects. Other commonly seen examples can include carpal tunnel and tennis elbow. Even something as simple as repetitive motion can result in a workplace injury.
5. Burns
Burns can be caused by numerous sources: heat, electrical, chemical and radiation, to name just a few, which can result in a burn on the skin or tissue. They can be extremely painful depending on the degree, and often some burns are minor but can also be life-threatening emergencies—and infections increase the risk of a more serious injury.
If you've been injured at work, know you're not alone. According to the National Safety Council, in the United States, 4.64 million injuries were considered work-related medically consulted in 2019, with a preventable death rate of 3.1 per 100,000 workers. And some of the most common situations that lead to a workers' compensation claim are:
Machinery accidents
Chemical exposure or spills
Falling objects
Repetitive motion or overexertion
Fires or explosions
Slips or falls
Workers' compensation is a complex system to navigate on your own. As Rockford, Illinois' top workers' compensation law firm, Black & Jones helps people in Winnebago County and surrounding areas get the compensation they deserve.
If one of these injuries feels close to home for you or someone you know and you aren't sure whether you can get the benefits you deserve, Black & Jones offers a free initial consultation to determine whether your case is compensable. Remember: you don't have to fight the system alone. With our help, you can focus on recovery and getting back to regaining your quality of life, instead of worrying about trying to work through the complicated workers' compensation system on your own. Contact us today for your free consultation here.