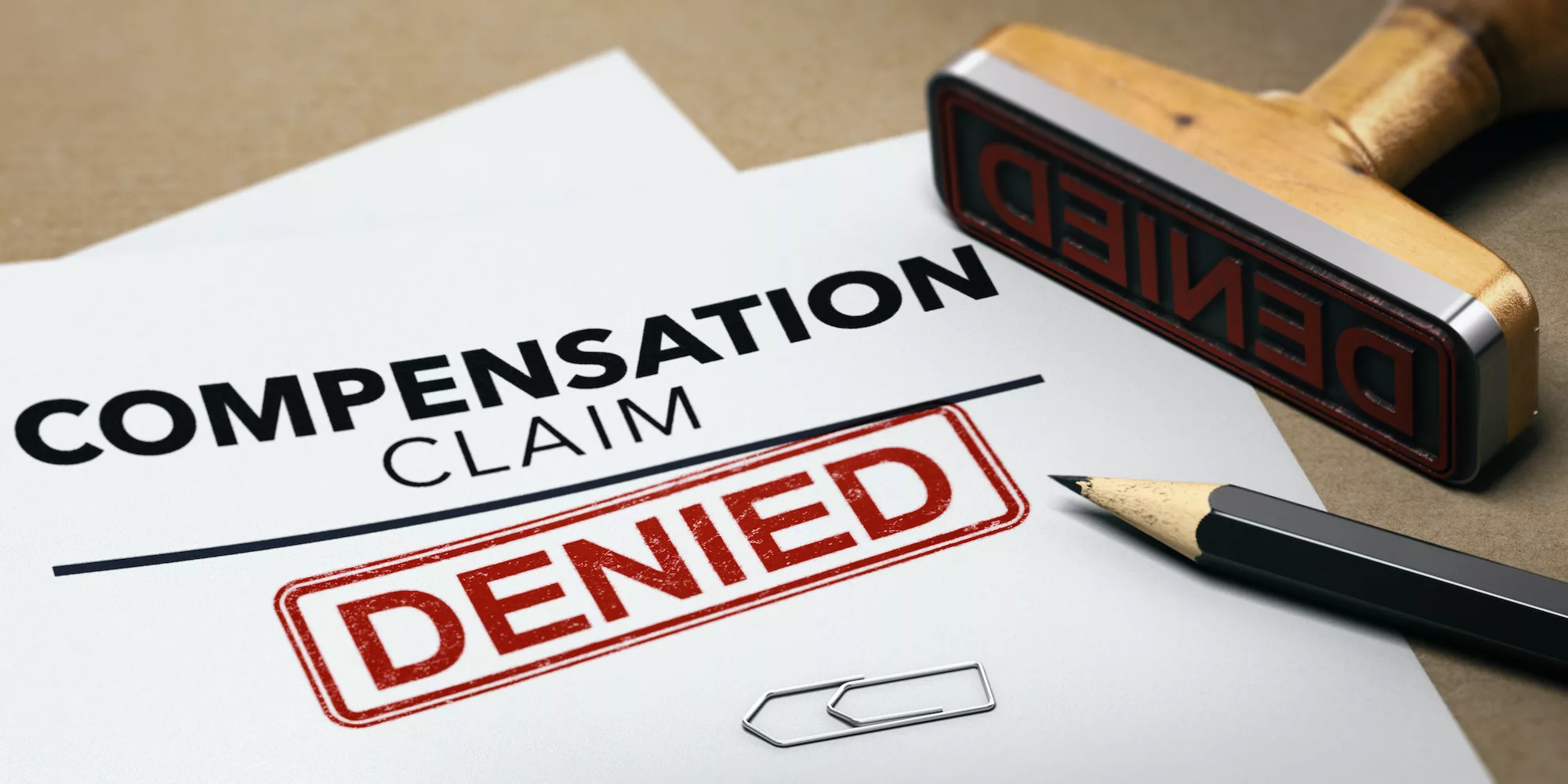 5 Common Reasons for Workers' Compensation Claim Denials
The workers' compensation system is tricky to navigate on your own. If you're wondering whether you have a case, consider having a workers' compensation lawyer on your side to help you through the complicated steps. This step can significantly increase your chance of receiving the compensation you deserve!
The people who often suffer from workplace injuries are humble and hardworking employees. Our goal as lawyers practicing workers' compensation law is to protect those who are simply doing their job! Here are the top five reasons peoples' claims are denied and what you can do to increase your chances of winning:
1. Your injury was sustained at a location other than your workplace.
If you have any pre-existing conditions or were NOT injured in your workplace, this can increase the chance of the insurance company denying compensation. Insurance companies may try to prevent your pre-existing conditions from being considered for benefits. However, if your pre-existing injury gets worse due to the daily movements required by your position, you may be eligible. Reach out to a professional legal advisor to help you take the appropriate next steps for your situation! And for more information regarding settlements in workers' compensation cases, read our guide here.
2. You were intoxicated or under the influence of drugs.
If you sustain an injury at work, you must see a doctor. Your boss may even require a drug or alcohol test to see if you were impaired when the injury occurred. Though many claims involving the use of alcohol or drugs by the employee are denied, with an experienced Black & Jones lawyer fighting for your case, you have a better chance of prevailing. An experienced attorney may still be able to recover benefits for you even if you had drugs or alcohol in your system.
3. You never received medical treatment or sought treatment by a provider that is not approved by your employer.
To file a claim, you MUST go to the doctor, as you will need the medical record to prove your injury. Insurance companies and employers may later say you faked an injury; however, if you seek medical treatment immediately, you can fight their position. Remember: You need to be treated by a medical provider who has the best interests of the patient, not the insurance company, in mind.
You do not have to do treatment with the doctor the employer tells you to. You have the right to see a doctor of your own choosing. This is a crucial step! If you're wondering which doctor to go to for a diagnosis or treatment, reach out to a trusted law professional for their recommendation. Since Black & Jones serves the Greater Rockford region, we're well aware of many reputable medical providers in the area that can help you get quality treatment. If you've been denied the treatment you need, read more about the next steps you should take in our recent blog here.
4. You did not provide information on time.
To get the most out of your case, report your injury on time to your employer as soon as possible. Often, employers or insurance companies may try to convince you that an injury did not happen! If that's the case, reach out to an attorney immediately. Our team at Black & Jones works specifically with workers' compensation cases to ensure our clients take appropriate action. Learn more about Black & Jones in our latest video here.
5. You did not hire a workers' compensation attorney to help navigate the system's nuances.
Most people skip the final step—hiring an attorney. The workers' compensation system is not easy to navigate on your own, and the chances of getting a claim denied increase if you're unaware of all the proper steps to take. However, with the support from a credible workers' compensation lawyer, you and your family can focus on what matters most: recovering and getting back to doing what you love. Let us fight for you!
At Black & Jones, our attorneys listen to your story and guide you through the system with personalized recommendations and so much more. Based out of Rockford, IL, our team of experienced law professionals can help you navigate the nuanced workers' compensation system and get you the justice you deserve. Contact us today for your free consultation by calling (815) 967-9000 or filling out the form here.