Workers' Comp Claims & COVID-19
It's taken centuries to get here, but today, workers have hard-fought legal protections that help safeguard them against risking their health, safety and assets for their jobs. Workers' compensation is an important workforce protection that covers injuries in a variety of sectors from manufacturing and warehousing, to agriculture and construction, and more. It's important to find an experienced workers' compensation lawyer that knows how to navigate this specific system.
With the emergence of COVID-19, workers' compensation claims can now include workplace violations or injuries in relation to the pandemic. Black & Jones is here to fight for your every step of the way.
Legal Protection for Our First Responders and Front-Line Essential Workers
The Illinois Workers' Compensation Commission made the unprecedented move of enacting an emergency amendment to the Rules Governing the Practice before the Commission to help protect our first responders and front-line workers.
If you are still working outside your home and are diagnosed with COVID-19, contact us to find out what your rights are. Don't bear the burden and cost of this virus yourself!
LIMITED TIME TO FILE A CLAIM
About Workers' Comp
People who file workers' comp claims are just like you: hardworking, honest, dedicated employees who unfortunately experienced a serious injury at their job. Claims include serious injuries supported by medical evidence that: require medical treatment, often involve missed work and include those with long-term limitations.
File as Soon as Possible
If you've suffered a work-related injury or illness, you should seek medical treatment and inform your employer as soon as possible. Be sure to notify your employer and document your injury within 45 days. The notice can be oral or in writing and should include the approximate date and location of the incident.
Next Steps
As you file the claim, comply with your insurance carrier or employer to investigate your claim. Do not give a recorded statement to the insurance company. If your employer asks you to submit to a drug test the same day as the accident, you should comply. Refusing to do so could jeopardize your right to benefits. However, if you're concerned about the test, you should speak to an experienced attorney right away.

Start Your Free Consultation
DON'T GO IT ALONE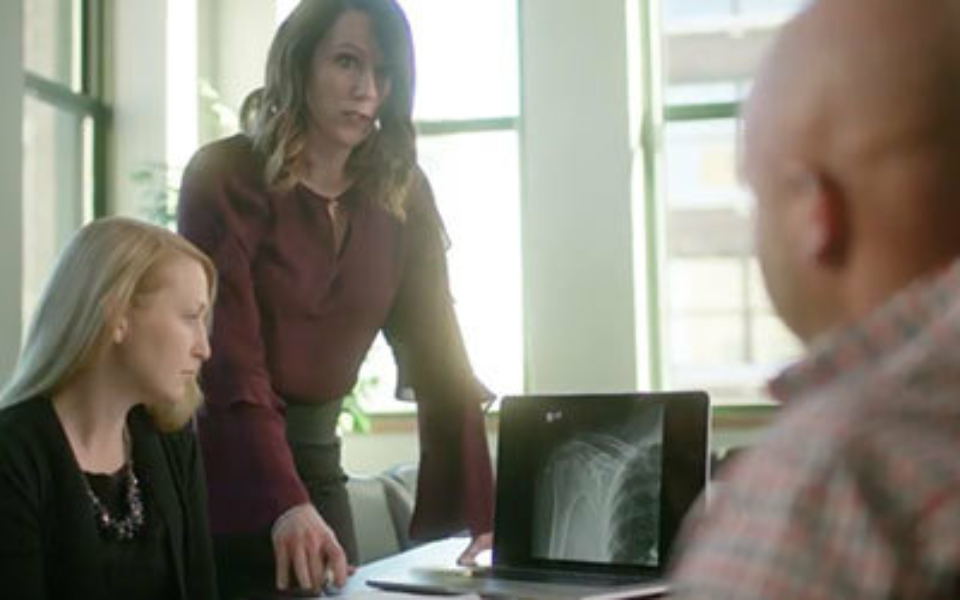 Black & Jones By Your Side
We work for you and with you. From start to finish, Black & Jones will help explain all the options related to your case. It's our goal to empower our clients to make informed decisions and fight for you the whole way through.
What Benefits are Available?
Injured workers are entitled to important benefits they need in order to get better, pay their bills and compensate them in cases of permanent injury. If you're ever hurt at work, you'll need to know about these three benefits: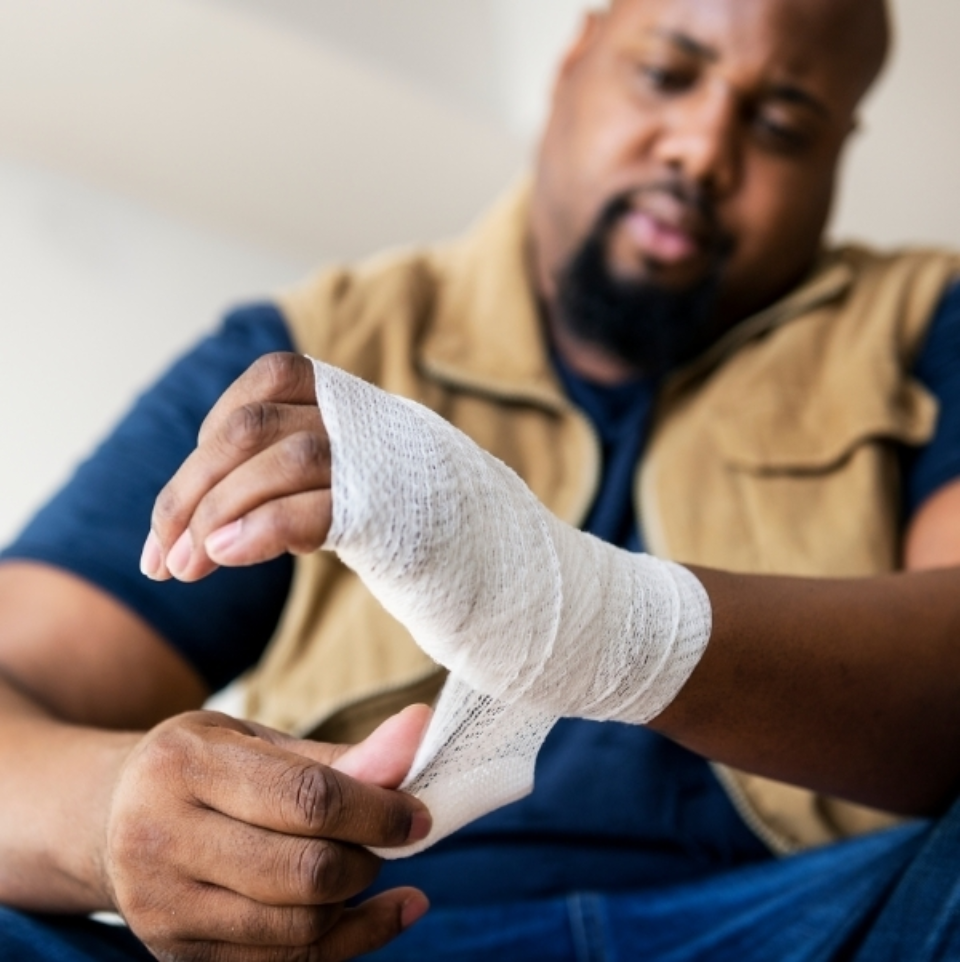 What Kinds of Claims/Injuries Are There?
Claims are filed for different types of work injuries, including:
Diseases contracted from exposure to hazardous materials in the workplace
Disability (temporary and permanent)
Vocational rehabilitation
How Can a Workers' Comp Lawyer Help You?
Workers' compensation can be a huge factor in recovering from an injury or illness, but it also involves strict deadlines and lots of detailed documentation. An attorney familiar with the workers' compensation laws in Illinois can help you navigate the system by listening to your story and figuring out the best course of action for your unique situation.
HURT AT WORK?
When to Hire a Workers' Comp Lawyer
You don't understand the workers' comp process and feel more comfortable with an expert representing your rights
Your workplace injuries are severe enough to require surgery
You and your doctor believe your health won't return to its pre-injury condition
You believe you are no longer able to work on a regular basis in any job
You believe you can't go back to your current job, but you could work in some capacity
You have significant pre-existing disabilities
You want to dispute the decision made by your employer, their insurance company or your state's workers' comp division regarding your claim
You aren't receiving the correct benefits, or want to look into additional benefits you could receive
Your medical benefits are denied
You are receiving notices of unpaid medical bills or collection notices
Your employer has disputed the decision regarding your claim
Your original workers' comp case was closed, and effects from your injury have returned or worsened